Mattel step on to the blaster stage with BoomCo!
Hi folks!
I had to find the time out of my super busy schedule to cover this breaking news right now within the NIC - thanks to
UKNerf
who got a hands on review on some of the current releases below:
First things first, thank you to Mattel for providing the press release.
"EL SEGUNDO, Calif.--(
BUSINESS WIRE
)--Mattel brings new style and attitude to active play with
BOOMco.™
, a ground-breaking innovation in blaster technology. Only BOOMco.™ uses Smart Stick™, a cutting-edge dart and target system that's paired with amped-up blasters to bring kids the ultimate in high-energy play. Celebrating its global launch, product is now available in select markets including UK, France, and Benelux. International market rollouts will continue over the next few months with a North America debut in July timed to the active outdoor summer play season.
"The Smart Stick system combined with high performance BOOMco. blasters enable kids to create almost limitless new ways to play, in a world where imagination meets action."
"Utilizing innovative Smart Stick darts, targets and shields, BOOMco. gives kids a revolutionary new blaster experience that challenges them to get outside and play," said Doug Wadleigh, Senior Vice President, Global Brands Marketing, Boys and Entertainment for Mattel. "The Smart Stick system combined with high performance BOOMco. blasters enable kids to create almost limitless new ways to play, in a world where imagination meets action."
HAVEABLAST™ with BOOMco.™
BOOMco.™ brings friends together through fast-paced play and competition that's perfect year-round. Whether it's a heart pounding pursuit challenge or an ultimate blaster tournament, BOOMco.™ amps up action at every turn:
The Smart Stick™ System—Smart Stick™ adhesive technology enables darts to only bond to Smart Stick™ surfaces—nothing else:
Darts: Smart Stick™ darts work with all BOOMco.™ blasters and feature anti-jamming properties along with a strong durable construction that keeps darts straight
Targets: BOOMco.™ targets are simple to mount and feature loud graphics so kids can easily see if they've nailed their shot
Shielded Defense: Deflect and collect opponents' darts and keep playing with integrated Smart Stick™ blaster shields that easily retract or can be removed
Action-Sports Attitude—Epic blasters, darts and dynamic graphics make BOOMco.™ the perfect choice for stimulating the senses with a break-loose-and-play attitude
BOOMco.™ Blasters
Take aim, take charge and get in the action! BOOMco.™ blasters feature exciting air blast performance that's 100% kid-powered in an easy to use, adrenaline-inspired design:
BOOMco. Twisted Spinner™: Boasts an impressive 310° rotating barrel with the ability to
blast darts up to 70 feet
. The blasters fast-acting, push-button transformable shields incorporate Smart Stick™ technology allowing players to efficiently capture opponents' darts. Removable shields create heightened challenge and the included 8 Smart Stick™ darts and Smart Stick™ target make the heat of play just a blast away. Recommended for ages 6 and older.
BOOMco.™ Rapid Madness™: This
air-powered blaster
can fling 20 Smart Stick™ darts in just seconds. With the capability of
blasting up to 50 feet
the BOOMco.™ Rapid Madness™ is the perfect companion for fast action, adrenaline-fueled competition. The blaster includes a quick push-button, removable transforming Smart Stick™ shield for the fun catch and defense of darts. Includes 30 darts and is recommended for ages 6 and older.
BOOMco.™ will be supported by a strong digital presence where fans can continue to engage and interact on popular platforms. For captivating thrills the BOOMco.™
YouTube
channel offers pulse-pounding content such as blaster-in-action videos, cool behind-the-scenes footage, and more. The BOOMco.™
Instagram
account will feature epic blaster photos and other visual play inspirations. Additionally, BOOMco.™ will be issuing monthly challenges to fans that will show fun ways to play with the new blasters. BOOMco.™ mobile apps released later this year will feature exciting gaming options and the ability to record and edit favorite action moments. Visit
www.boom-co.com
for updates on availability."
The first thing that hit me was "why don't Mattel have a new range of blasters already?"
It stands to reason that as a leading toy maker who is locked in a crazy see-saw battle for the #1 spot with Hasbro Inc. that they would be going toe-to-toe with each other. Well it's never too late, just like the Undertakers winning streak ended last night in Wrestlemania 30 (wth seriously? I don't watch it anymore but how could they). Anyhow the release for Europe is now, with North America to release July this year. America is to be announced but this is a market soft test first. For those that remember the Mattel Ultimator, it was cool but if they had stuck with making blasters, could they have created something as special as Nerf?
If it is going to be anyone who can match the Hasbro lion share of the blaster market, it is most likely going to be someone on the same platform as them financially and of a global presence. Enter Mattel.
From UKNerfs review - it is clear that Mattel are aiming for a younger generation of blaster fans by the simple size of the blasters. That and possibly
UKNerf
is a big beast of a man. Kinda like Hodor from Game of Thrones. That reminds me, I'm so pumped for the new season - I know I can't be alone on that!
Back on topic! Ok, because the age range starts from 6+ it is aimed at the young scale of the hobby. Younger than the Hasbro 8+ age range for both its Nerf, Mega, Zombie Strike, Dart Tag, Super Soaker, Vortex and Rebelle ranges. The darts are sticky end, this could be better than it actually sounds - no more disputes on whether you tagged that person or not..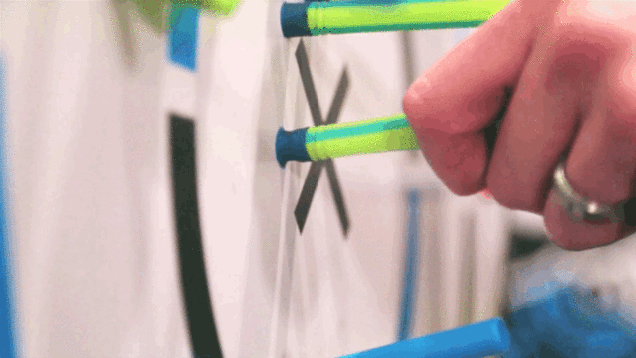 UKNerf reported that the blasters use a regular plunger tube, however the BOOMco Rapid Madness is an air powered pump action blaster. Does this mean we could see something old, yet potentially funky? Ranging from up to 50ft to 70ft there may be potential for these blasters when modders get them. Aesthetically they do look different (hang on... the FARSHOT looks like the Nerf Mega Magnus and the CLIPSHOT resembles a 'roided jolt).
Will reserve any further judgement till I get my hands on them, but Mattel i'm sure the NIC will welcome you to the stage, it's up to you to impress further.
Be good to hear your thoughts folks on what you think.