One thing that I love about Nerf, is that it seems to have absolutely no limits. I don't mean that it will help you leave the atmosphere but it will certainly free you of any stresses and worries for part of a day or even a complete weekend. Whilst we have the Modders, the HvZ'rs and Nerf battlers, we also have a massive community called the L.A.R.P.
In my younger days (not so many moons ago!) I used to LARP a lot in my GamesWorkshop days when I used to manage a store. It was something I got involved when a group of lads who did the hobby also reinacted battles and had a set of Live Action Role Play governed by a set of rules created for live characters, backgrounds, props and locations befitting to the storyline.
Dark Sun LARP is a sci-fi Live Action Role Play based over in East Sussex in the UK, and I met with a community recently to find out more for myself as much as you guys.
MyLastDart:
Please introduce the team to Nerf fans that are not aware of the brilliant L.A.R.P (Live Action Role Play) group you have?
Dark Sun: The admin team which developed the system and runs the events are myself (MrT) , Rabid Dave and Harvey. As well as the three of us, we also have regular input from other players and crew on a consistent basis. We like to think that it is as much the players system as it is ours, and really encourage constructive comments regarding the events, rules and all aspects of the system.
MLD:
How did you guys get in to Nerf and can you remember your very first blaster? Which blaster sits proudly on top of your mantel piece?
DS: We were not really into NERF until we started to develop Dark Sun. We were looking for a suitable way to simulate ranged weapon combat, and with the new laws regarding air-soft weapons, we were looking for an alternative and NERF was the obvious choice. I personally don't really have a favorite NERF gun as all of them are great as far as I am concerned. I know that Rabid particularly likes his modified Retaliator and I have witnessed the awesomeness of Harvey's modified Rayven.
*
MLD:
How do the new Nerf blasters impact on your games?
DS: NERF guns enable us to simulate real ranged combat within the system. The new Elite blasters means that the range that players can engage an enemy is further than with the older, less powerful models. It has also meant that we have to constantly update the rules as new blasters are released to ensure that each individual new model is categorized correctly in the rules to reflect the blasters capabilities.
MLD:
What is Dark Sun LARP and how/why did it come about?
DS: Dark Sun LARP is a live action role-playing system which incorporates NERF into a modern / near future genre. It is a linear based game where a group of military personnel from our modern world enter a dimensional portal which exits on a planet both alien and familiar. Their mission is to scout the planet, engage with the local fauna, flora and sentient beings and to report their findings back to the military command here on Earth.
I have wanted to design and run a LARP system for many years as I have enjoyed this hobby for the last 21 years. My 4 year old son and wife have now join me in participating in LARPing events four times a year, but these are large events run in the Midlands which last 4-5 days. I wanted to create a smaller system which could be run in less than a day locally to me.
I mentioned this idea to a work colleague (Harvey) over a coffee at work one day and it has kind of gone from there. He has a great imagination and had some great ideas of where we could go with the system. I then decided to fund the project myself and asked Rabid to help us, as he is a mastermind where computers and electrics are concerns. And the rest is history or so they say.
*
Just some of the Arsenal
MLD:
What season (year) are you guys in so far? Is it open to anyone? Or is this only available through membership of your group? What is the best way for me to get in touch with you if I want to come a long for a game? Age restriction?
DS: We are literally in our first year, and still taking small steps. The system is open to everyone. They would need to join the Facebook group page and the Dark Sun Forum to keep a up to date with news and game updates. Anyone who wants to come along can contact me via the forum, the Facebook page or directly at darksunlarp@gmail.com. The minimum age for our events is 16.
MLD:
How many members do you have to date? General turnout/event length?
DS: The Facebook group has 120 members, but on average we get approximately 15 - 20 people attending each event. Events usually last 5 -6 hours on average. If we can guarantee that more people attend events, I would like to arrange a weekend event maybe in the summer, which will be 24 hour in character, meaning that for the whole weekend, players will be in character and anything could happen at any time between time in at 5pm on the Friday to Time Out at 1pm on the Sunday.
*
Things hot up as the team presses on!
MLD:
How do you help keep things exciting for players? I see you arrange a steady flow of meet ups. Does each meet up impact on the next event?
DS: I am at the moment the main plot writer for the system, and it remains a challenge to ensure that each event is exciting and stimulating for everyone attending. I have a rough idea of what the general big picture is, but what the players do or do not do influences future events, so I have to be flexible and think on my feet most of the time. I envisage the game being player driven in the future, with the odd nudge and tweak added by the admin team from time to time to ensure that the players kind of stay on the true path. We try to have an event every 4 - 6 weeks. Previous events will have an impact on future events; and although players actions from the previous event may not have an immediate effect, they will at some point.
MLD:
Every L.A.R.P group is different from the next - what makes Dark Sun so different? I remember from my past, we had some fantastic scripter's who had some storylines evolving and running for years!
DS: I suppose what makes this system different is that it is set in modern day and incorporates the elements of Science Fiction, Horror and Fantasy in one game. It is also a linear based system, which though quite familiar to Fantasy LARP systems, is a little unusual in a Sci-Fi system.
*
"Don't move sucker!" taken in Abbots Wood
MLD:
What is your prop arsenal like? Do you have any resident prop builder or do you encourage players to let their imagination run free and create their own masterpieces?
DS: Props for games are constructed by the main admin team, and at the moment are created specifically for individual events. As we are just starting out, we have tried to keep the costs to a minimum without letting this impact on the events themselves. Think outside the box and ingenuity are the orders of the day.
With regards to individual player props, we love it when players take the time and effort to make a really good costume or prop. We have only had two main events and already we have had people turning up with explosive kits, an arc welder backpack, a number of different labeled medicine and poison bottles, as well as extensive first aid kits and homemade LARP safe grenades (complete with sound effects).
MLD:
How do you encourage new members? Is there a general cost to attend the events? What if they don't own a prop or costume?
DS: I have an extensive number of LARPing friends which I keep in touch with via Facebook. I am also a member of numerous other brilliant websites, forums and blogs. Through these I have put out the word about Dark Sun and I'm hoping some people will also come to us by word of mouth as well. New players and players with no experience of LARP are more than welcome to come along and join in. It costs £15 to play per event or it is free to crew. If a person crews for 5 events, they will get a free play. Costume should not be a problem for players as this is modern day military / camouflage clothing which is available for numerous different retail outlets. If a person wishes to monster, then all they need to do is wear all black clothing and they are sorted.
*
The Global Tactical Response Unit prep up
MLD:
Do you take any inspiration from TV shows for any story led or inspired missions? Sci-Fi? Horror flicks? Literature?
DS: Inspiration for the game has come from so many well know Sci-Fi Films, TV series and computer games, and there are easy to see connections to some of the better known ones, but we like to think we have injected a little bit of individuality into the game as well. I am not ashamed of the fact that I have put certain elements of these program's into the system, as they are very dear to me and many other people.
MLD:
Can you give me a run down of a typical game rules - do you have GamesMasters? Or players manage themselves? How do you best manage to avoid disputes?
DS: Due to the nature of LARP, rules are either really simple or quite complicated. I did not want to design a simple system, as I feel a more in depth system is one of the interesting aspects of LARP. The rules I have designed are still a work in progress, with new rules being designed for the skill system, combat etc.
The rules for Dark Sun are broken down into simple to understand sections dealing with out of game issues, as well as in game dynamics. Combat is broken down into melee and ranged, with weapons categorized depending on the type of damage they currently do.
At each event there will be a referee, which is me or one of the other admin team members. We are there to give guidance and information to the players, and to ensure that they are having fun, enjoying the event and sometimes to remind them of rules when needed. We are also there to co-ordinate the monster crew and to ensure that each encounter within the event runs smoothly. So all in all a busy job.
As for disputes, we really do not have many. Everyone is there for the same reason; to enjoy themselves and have fun. If this is not enough then a member of the admin team would mediate between the aggrieved parties and a compromise reached.
*
A captured Wulfen leads the Unit to his Shamen... this could end badly - for the Unit!
MLD:
Do you ever have any charity events?
DS: We have not had any charity events yet, but we would definitely consider it in the future.
MLD:
If a player comes up with an idea for an event, how do they propose it to the group? What support do they get if it's just the bare bones of an idea?
DS: We actively encourage players to feed back to us after every event, and will always take time to listen to their ideas or suggestions. The admin team would like to encourage the players to drive the game forward, and would love for the players to come up to use with ideas about what they would like to do next, and this would then be worked into future events where possible.
MLD:
Have you got any events coming up?
DS: Our next event is on Sunday 3rd February. It starts at 10:00 and we are meeting opposite the Old Oak Inn near Arlington, a small village just west of Hailsham, East Sussex.
*
The Shamen instructs the Unit to location of Darklings... I don't trust him... do you?
MLD:
Is there any basic list of props I should get my hands on to help be prepared for upcoming events?
DS: Basic costume for any player is a set of military / camouflage trousers and jacket, a dark colored body warmer and a suitable NERF gun. We can help with supplying some gear and weapons, but this is at the moment minimal so we would encourage players to bring as much of their own as they can.
MLD:
Where is the best place to discuss Dark Sun LARP ?
DS: If anyone wants to discuss Dark Sun LARP the best place for them to go is to our forum at www.dark-sun.co.uk/forum or to join the Facebook group site. Ideas and suggestions can also be sent to our email address which is darksunlarp@gmail.com
MLD:
What do/have you got out of L.A.R.P? I made some fantastic friends for life, met some brilliant authors and writers and share my love for L.A.R.P with other fans.
DS: Wow where do I start. I love LARP and have done for 21 years +. I have made some amazing friendships and have got some brilliant memories. It is one of the most social hobbies ever I feel and is a great way to relieve stress and to keep fit.
Quick-fire round -
Fav soft drink?
Coca Cola
I'm dialling a takeaway what's everyone choosing?
Chinese / Sushi / Pizza / Curry / I'm a simple Sunday Roast man
Pizza
Rock, Paper, Scissors?
Rock
Who is mightier - Pen, Dice or the Sword?
Dice
Wow, thanks for your time Mr T and the Dark Sun team - if you guys are interested in joining or coming along for the day please do get in touch with the Dark Sun team.
I can see nothing but good things from this group, so what are you waiting for - see you on the other side of the Portal!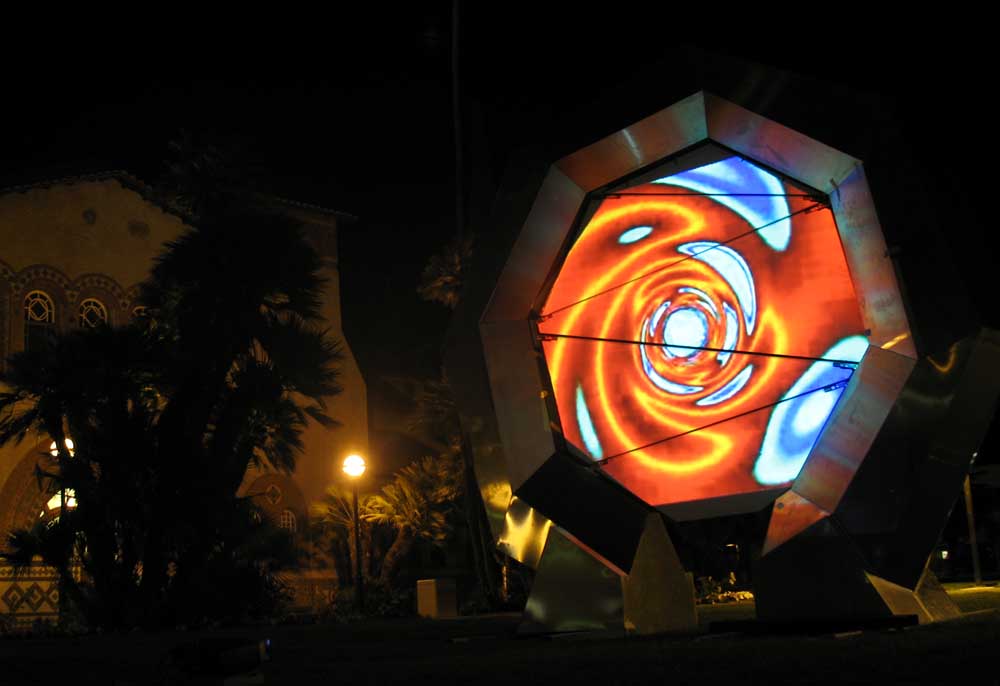 *All images used have been done so with express permission of the Dark Sun LARP Admin team.